How would your company cope if your CEO was suddenly deported?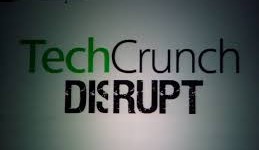 Chris Bailey, co-founder and Chief Operating Officer of Disrupt, has been deported because the Department of Immigration has found that he did not complete three months of fruit picking as part of the requirement to get an extension on a working holiday visa, according to a report in the Sydney Morning Herald.
A UK-born citizen, Chris Bailey was detained at Sydney airport and held at Villawood Immigration Detention Centre for two days before being deported back to his home country.
As a start-up, Gary Elphick (Chris Bailey's Disrupt co-founder) says Disrupt is not recognised as a "business" under the Migration Act for the purpose of sponsoring skilled individuals on temporary work visas.  Before travelling to Australia and co-founding Disrupt in 2014, Mr Bailey had been the founding operations head of Student City Travel, which expanded to be Europe's largest platform for youth sports travel before a trade sale to Tui Travel.
Disrupt co-founder Gary Elphick says Bailey was deported after lying about having completed work picking fruit in a regional city in order to extend his working holiday visa.
Despite his own startup's current predicament, Elphick says he is more concerned about the impact Australia's immigration laws will have on the wider startup ecosystem.
"We're just a drop in the ocean – we're one of many," he says.