Recruiters to face scrutiny by Australian Border Force staff

Recruitment and labour hire companies can expect more "random site visits" from Australian Border Force staff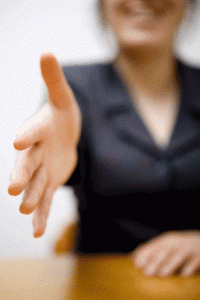 following a national audit into visa compliance.
The Australian National Audit Office report on the Department of Immigration's (DIBP) ability to manage compliance with visa conditions has revealed a number of inefficiencies within DIBP, ones that are likely to affect recruiters and labour hire providers, said Ed Jeffers of vSure.
"The ANAO report found that DIBP had serious weaknesses in ensuring people are working in compliance with visa conditions. As a result of the ANAO report, we expect that DIBP will be better [at] gathering and acting on information about people working in breach of visa conditions. Compliance operations will be more frequent and more effective," he said.
Jeffers noted DIBP had indicated it accepted the findings of the ANAO report and is actively working on addressing all recommendations.
"Recruiters and labour hire companies can expect random site visits from Australian Border Force staff, particularly if they sponsor for 457 visas," he said.
A response from the Deputy Commissioner of the Australian Border Force, included in ANAO's report, shows these initiatives are underway, and employers are already reporting "educational visits" from uniformed Australian Border Force staff, he said.
"Most of these are initiated as a result of reports to the DIBP 'dob-in line' and the number of such visits is quite high."
Another issue raised by the report is that immigration compliance operations "are initiated without any clear rationale, based on risk profile[s]", said Jeffers.
This is due to the abolition of the risk, fraud and integrity division at DIBP, which "has seriously weakened DIBP's data collection and analysis capabilities", he said.
The DIBP has indicated it is developing a targeted monitoring report to rate all 457-visa sponsors, which features a risk rating based on factors such as industry, number of sponsored staff, revenue, payroll expenditure, salary range and position skill level and migration agent used, Jeffers said.
"Employers receiving a high risk rating can expect an increased amount of attention from field compliance officers, as well as difficulty in getting approval to sponsor staff."
Jeffers said one "shocking statistic" in ANAO's report is the number of DIBP visa investigations open for more than 12 months as of April 2015.
"This impacts negatively on the business being investigated, as it would generally mean that processing of any sponsored visa application would be suspended until the investigation is complete. At the same time, conduct and assessment of seven out of eight activities was not fully documented meaning that they could potentially be open to challenge."
Field teams conducted some 10,141 compliance activities between 1 April 2014 and 31 March 2015. In 68% of cases, further action was taken by DIBP, with only 32% dismissed with no further action, said Jeffers.
He said employers that are doing the wrong thing can face fines for the business and possibly company directors and officers.
"It may also have a serious impact on their Targeted Monitoring Report rating, which affects the ability to sponsor workers."