Passport Visa Labels scrapped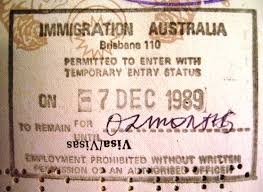 The latest Migration Legislation Amendment by the Australian Government means that it is no longer possible to have a visa label put in your passport.
Therefore, Employers can no longer rely on visa labels as being proof of immigration status … they need to be checking immigration status through an approved online service.
Our cloud-based immigration compliance system (specifically designed for businesses) makes complying with the Employer Sanctions Legislation a breeze!
You can request a demo of vSure's immigration compliance system to find out more.
Check Visas Now
Quickly and easily check visas for staff members here.
Want to know more?
Request a no obligation demo of the vSure system.
Whitepaper
Our whitepaper explains how your business may be affected by the illegal worker legislation.