Which Visas Have Work Rights in Australia?
There are now over 2.2 million temporary visa holders in Australia, many of whom have work rights. As such they are a very valuable pool of workers for Australian businesses, and form significant proportion of the working age population of Australia – 10.5 million.
Many HR professionals are quite familiar with the employer sponsored 457 visa, and there are 138,000 457 holders in Australia. As the visa is employer sponsored, employers generally have a good understanding of what the 457 visa allows the employee to do, and the expiry date. However, 457 visas represent less than 10% of the total number of temporary visa holders in Australia – so being on top of 457 visa holders only addresses a very small part of the problem.
As at June 2018, there are over 120 different types of visa. So which temporary visas are safe in terms of employment of staff?
Overstayers
The riskiest category are overstayers – these are people who remain in Australia without any kind of visa. There are over 62,000 of these in Australia, and the recent ANAO report suggests that there are 17,000 people who have overstayed for more than 15 years. Even if your staff member seems to be fully integrated into Australian society, there is a risk they may be a long-term overstayer.
Visitors
There may be over 600,000 visitors in Australia at any time. Some have permission to conduct "business visitor activities" such as exploring business opportunities in Australia, but no visitor visa allows the holder to be employed in Australia.
There are close to 160,000 bridging visa holders in Australia as of December 2017. Bridging visas allow the holder to stay in Australia whilst their application for a longer stay visa is processed by the Department of Home Affairs. Many bridging visa holders have work rights. However, if the main visa application is refused, bridging visa holders have only 35 days to depart Australia. Unless employers are regularly checking visa status, they will not be aware of this. Read more about Bridging Visas.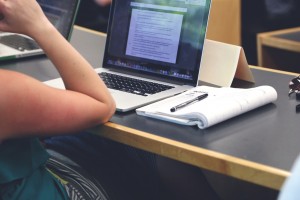 As of December 2017, there were 383,000 student visa holders in Australia. Most have a work condition which allows them to work for 40 hours per fortnight during semester, and full time during semester break. Some, however, have full work rights, whilst parents looking after their children on student guardian visas have no work rights. Student visas are valid for the duration of study, and it is very common for students to change status – either onto a new student visa or a different type of temporary visa. Students can also have their visa cancelled if they don't attend classes. Unless employers check immigration status regularly, they will have no idea that there are problems of this nature. Read more about Student Visas.
Graduate Temporary Visas
Once students complete their course in Australia, they may be eligible for a graduate temporary subclass 485 visa – this usually gives the student either 18 months or 2 years of stay in Australia with full work rights. The visa can be valid for up to 4 years depending on the type of course completed. It's common for students to then apply for permanent residence if they are eligible – but also common for them to apply to study further, which would result in less than full time work rights.
There are approximately 140,000 working holiday makers in Australia. Working holiday makers can work full time, but can only work for each employer for 6 months. It is also possible to extend a Working Holiday Visa for another 12 months by doing some work in regional Australia. In this case they can work another 6 months with the employer. Read more about Working Holiday Makers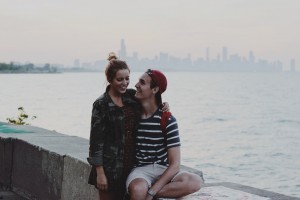 There are also a large number of temporary partner visa holders in Australia – we estimate around 90,000. At first glance, temporary partner visas seem quite safe as they have full work rights and generally lead onto permanent residence, but if the relationship ceases, this can result in the refusal of the permanent stage and the temporary visa then ceases within 28 days. As it may not be in the interests of the employee to disclose this to their employer, and as a result an employer might unknowingly be employing someone unlawfully. Read more about Temporary Partner Visas
New Zealand Citizens
New Zealand Citizens generally receive a Special Category Subclass 444 visa on entry to Australia which allows them to remain here indefinitely with full work rights. There are close to 662,000 NZ citizens in Australia, and most employers feel quite safe in hiring NZ citizens. However, the instance of NZ citizens having their visas cancelled and being removed from Australia has increased markedly in the last few years, meaning care needs to be taken even with NZ citizens.
457 Dependents
457 visa holders can include family members in their application. This would generally include spouses and children, but can also include parents in some cases. These dependent 457 holders have full work rights in Australia. However, if the main visa holder loses their job or the spouse relationship breaks down, the dependent 457 visa may be subject to cancellation. There is no way an employer would know about this unless they are regularly checking visa status.
Other Temporary Visas
Apart from the above visa types, there are a myriad of other temporary visas with varying work rights. Some are employer sponsored, and some are not. Examples include:
Skilled Regional Provisional Visas – 4 year visas which only allow the holder to work in certain regional areas
Business Provisional: granted to people expected to establish a business or invest in Australia
Training and Research Visas: for people doing an occupational traineeship in Australia, or participating in academic research
Conclusion
Temporary visa holders are a valuable resource for Australian businesses. However, with the Employer Sanctions Act of 2013 imposing significant penalties on employers who do not thoroughly check immigration status prior and during employment, there is a significant risk of hiring a worker unlawfully.